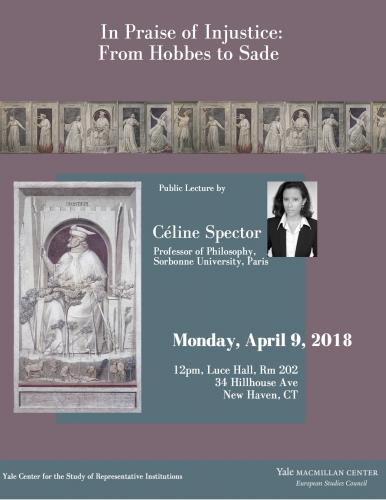 The Yale Center for the Study of Representative Institutions (YCRI) would like to announce an upcoming lecture: 
In the Praise of Injustice: From Hobbes to Sade
A Lecture by Céline Spector (Sorbonne)
Please join us Monday, April 9th, 2018 at 12:00pm in Luce 202. Lunch will be served.
For inquiries related to this lecture , please contact one of our co-directors, Steven Smith (steven.smith@yale.edu).
This event is funded generously by the Council on European Studies, the 
Jack Miller Center, and the Thomas W. Smith Fund.